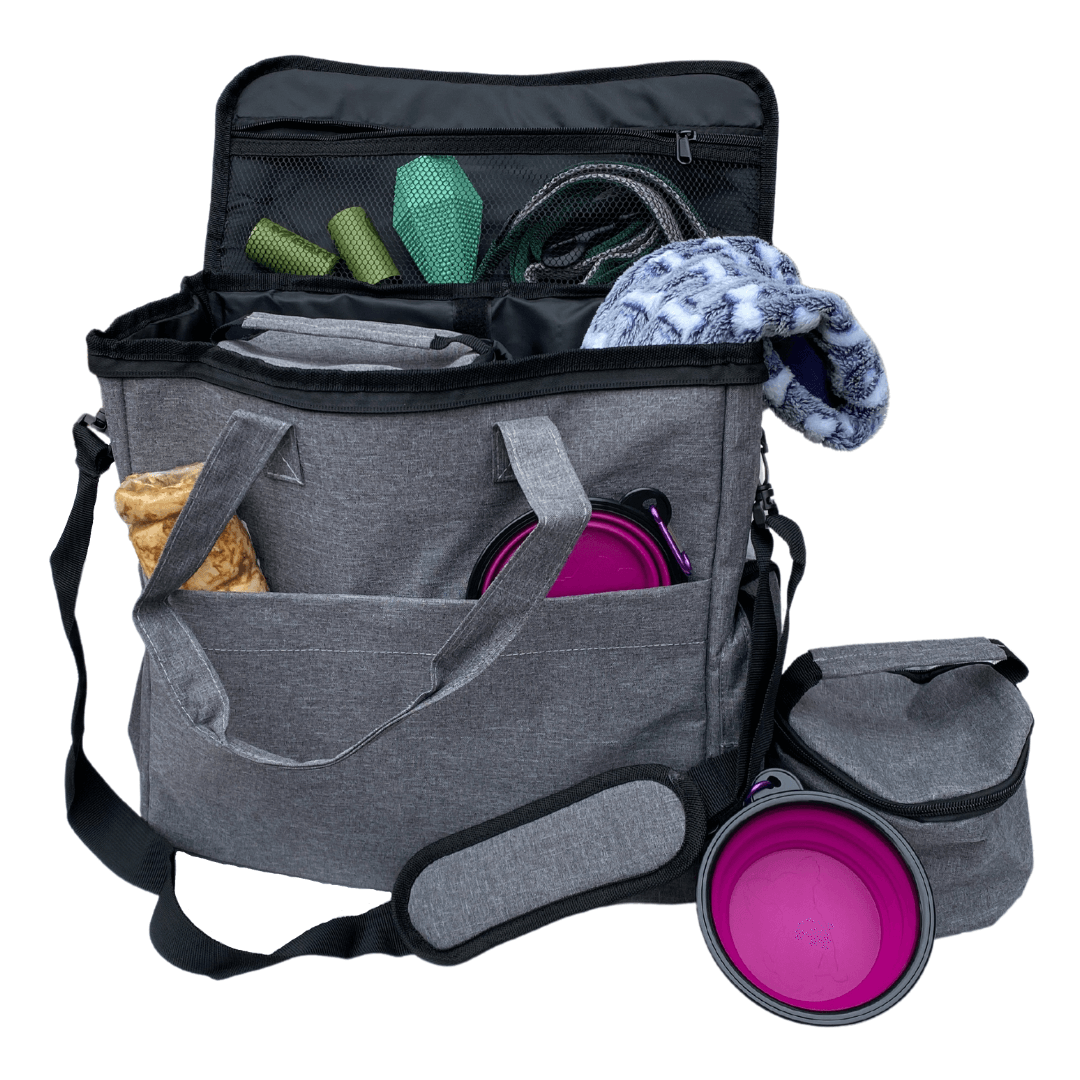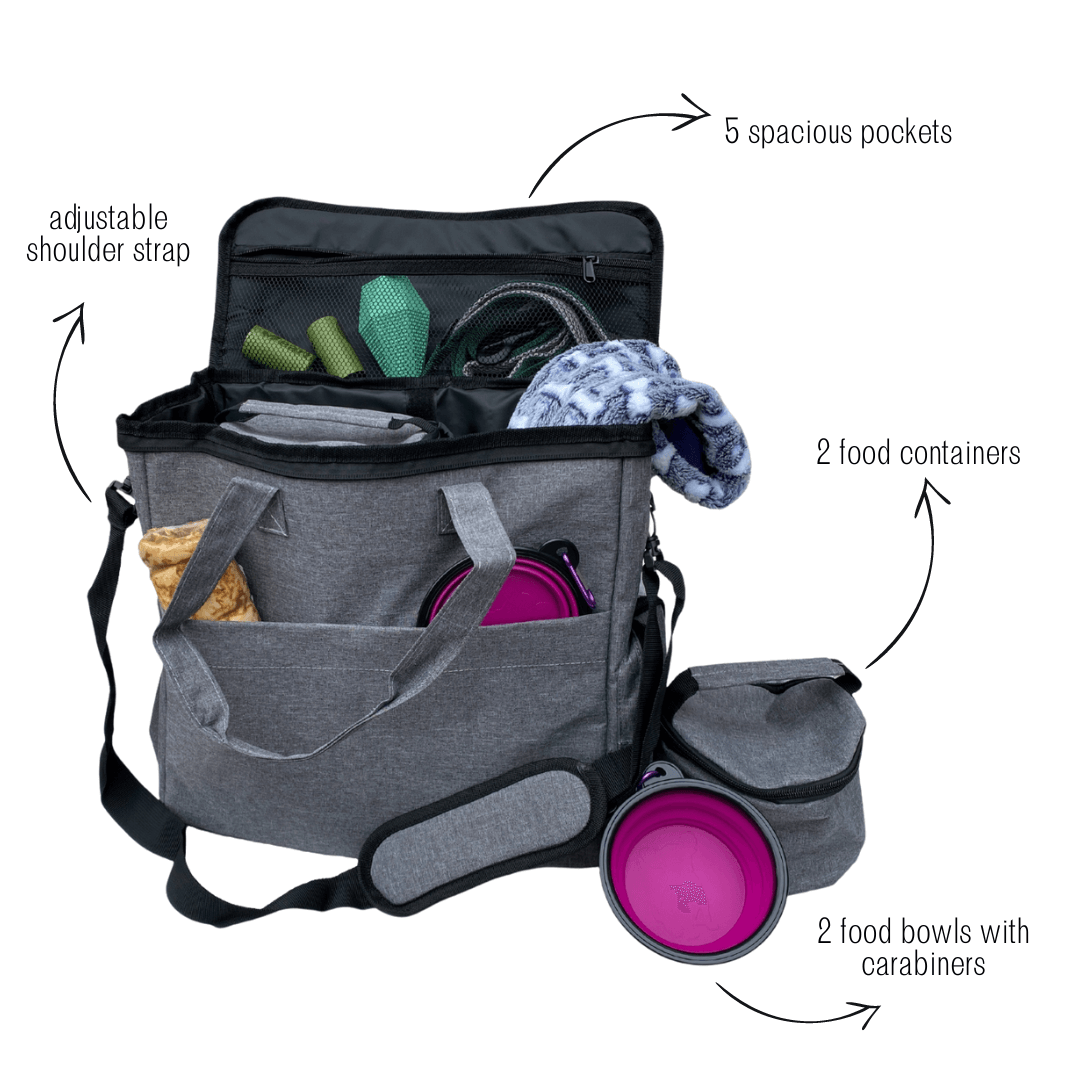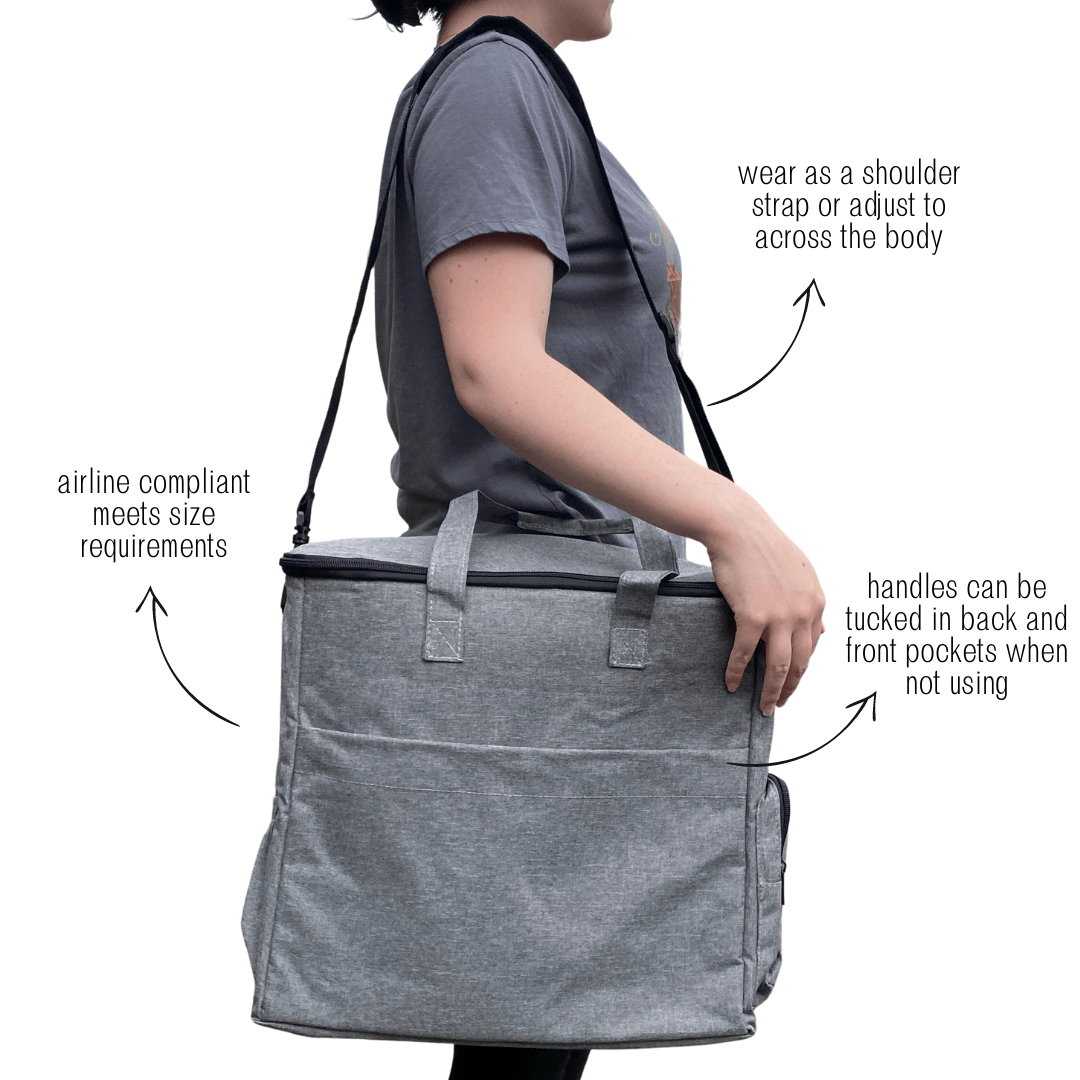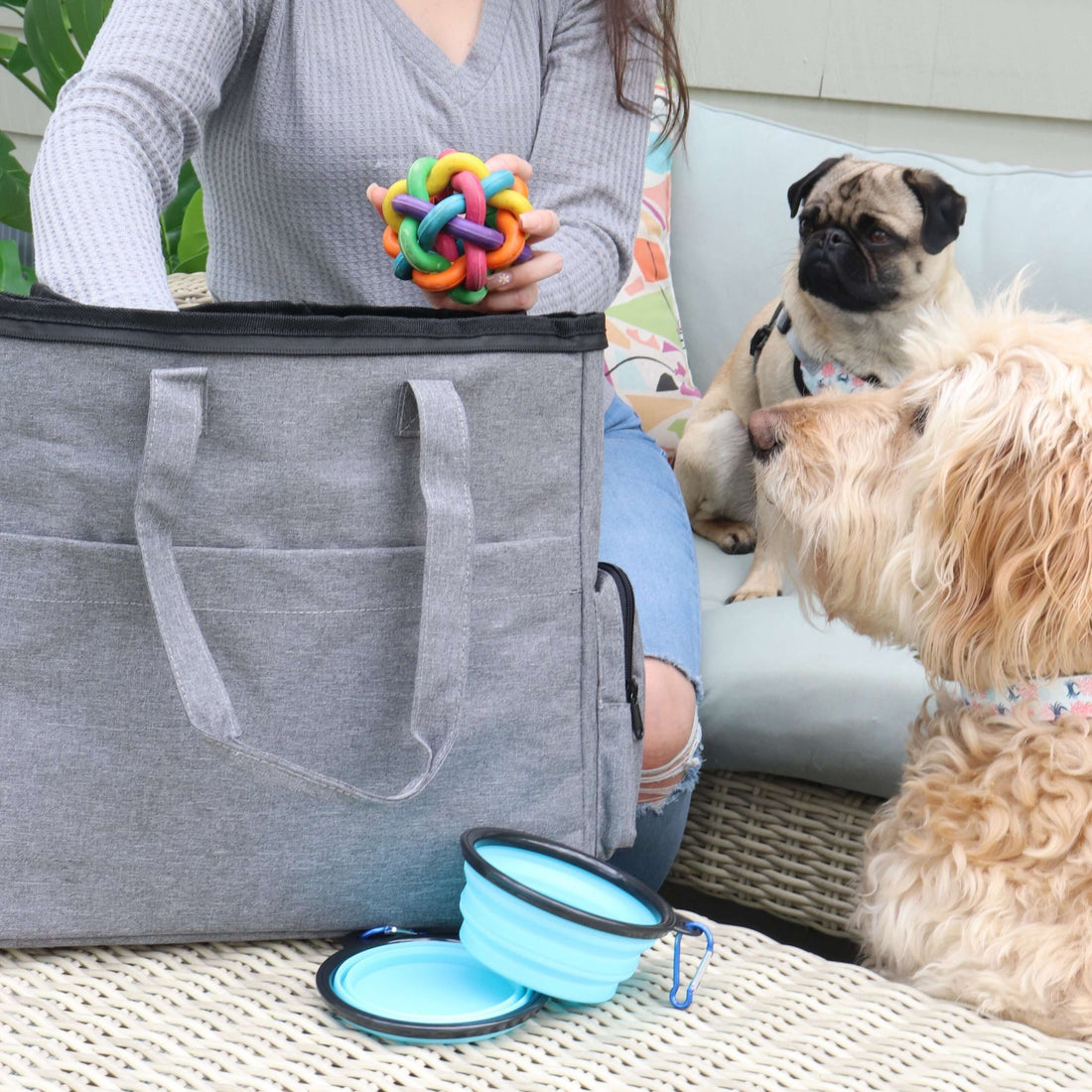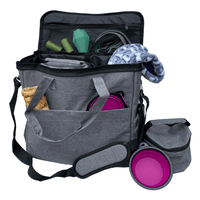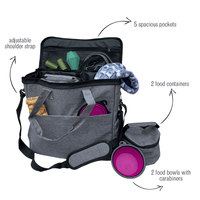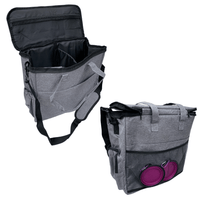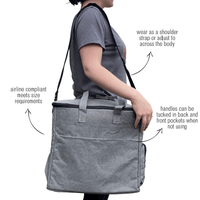 Lightweight Weekender Pet Travel Bag
Pack it up! You and your dog are getting ready for a trip. Camping? Road trip down the coast of Cali? Flight to Colorado? We love that for you! What we don't love is packing our dog's stinky bones and toys in with our luggage. Designed to fit all of your dog's needs and still be easy to travel with, this Lightweight Pet Travel Bag is the only way to travel with your favorite companion.

• 5 Easy-Access Pockets For Ultimate Storage 
• Shoulder and Hand Straps
• Easy Fold-Up Design to Pack Away
• Removable Divider Giving Perfect Organization
• 2 FREE Collapsible Bowls With Every Purchase (Choose Blue or Purple)
• 2 FREE Collapsible Insulated Pouches Included to Keep Food Fresh
• 15" L x 9" W x 13" H
As always, 14-day risk-free returns, 45-day money back guarantee, ships next day FREE from USA to USA! (With Tracking)
All shipping around the U.S is FREE!
Your Travel Bag will ship next day and should arrive within 4-7 business days. USPS delivery varies.
If you ordered clothing as well, these items ship separately and shipping times vary.
All items may be returned, at no extra cost to you, within 14 days of receiving your items. The envelope your bag came in is reusable and you may reseal it for your return.
If you are looking to exchange, the same process applies and we will ship you your new item(s) once we receive your returned ones.
Please email us at contact@shopblula.com to start your return/exchange.
If for some reason the quality of the product does not hold up to your standards we offer a 45 day guarantee. This guarantee is limited so please read here to see if you qualify.
Click here for all return, exchange, and guarantee information and restrictions.
15"L x 9"W x 13"H
Two collapsible bowls and two collapsible insulated pouches are included. Collapsible bowls vary in color. Please specify in the notes section at check out which color you would prefer and we will do our best to accommodate if inventory allows, however cannot guarantee requests.
A travel bag helps keep you organized and all of your pet's items in one space while you travel! It has 5 designated spots and pockets for everything you need to bring with you - toys, bones, clothes, food, poop bags, leashes, and much more!
Yes! The bag has hand and shoulder straps for easy holding no matter what you need.
The travel bag is easily foldable when you are not using it or if you need to pack the bag itself.
The bag includes two free collapsible bowls for food or water and two free collapsible insulated pouches for keeping food or treats cold.
Love this bag!
This travel bag is great for holding so much stuff for my puppy! It is very durable and easy to carry.
Perfect puppy bag
Could not be happier with this travel bag. High quality material and the perfect size for a weekend getaway with the pup. Highly recommend this product and will definitely be shopping at Blula again in the future!
Spacious and Functional
I love this bag because my dog's stuff no longer has to be stuffed in with mine when traveling. We bought it for our camping trips and it will easily fit all of his stuff. Even comes with bowls so we don't have to bring ours from home. Will definitely recommend to others!
Love this bag
This bag is so functional! The insulated pouches are great for food and can fit at least 2 cans in each one! The pockets and the divider down the middle are so nice for keeping things organized. We use the collapsable bowls all the time too, they are great!
Travel bags and Harnesses
Very happy with my purchases of 2 travel bags along with the 2 harnesses I ordered, will definitely be doing more business in the future. Also the delivery was quicker than anticipated. Thanks Ed Amrock