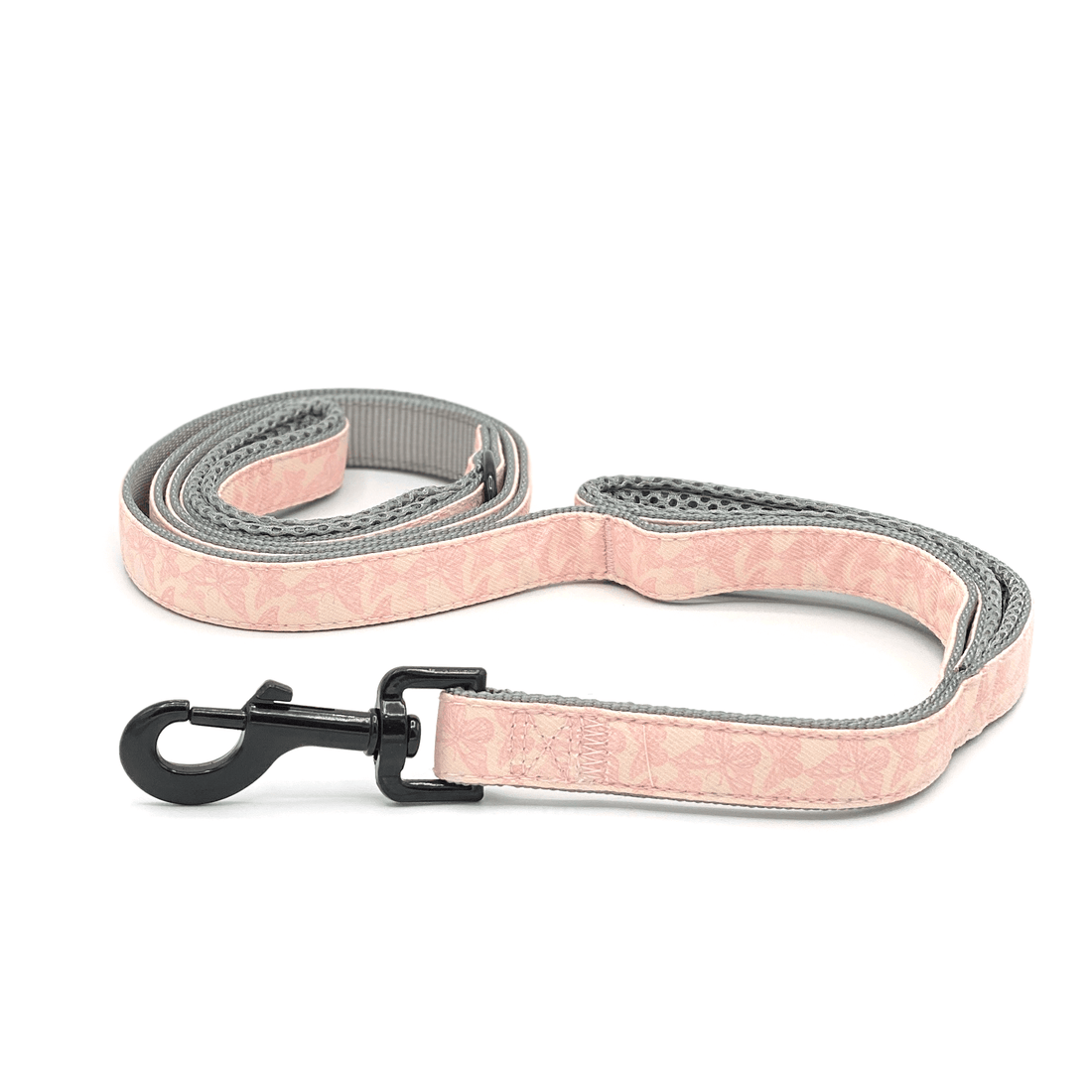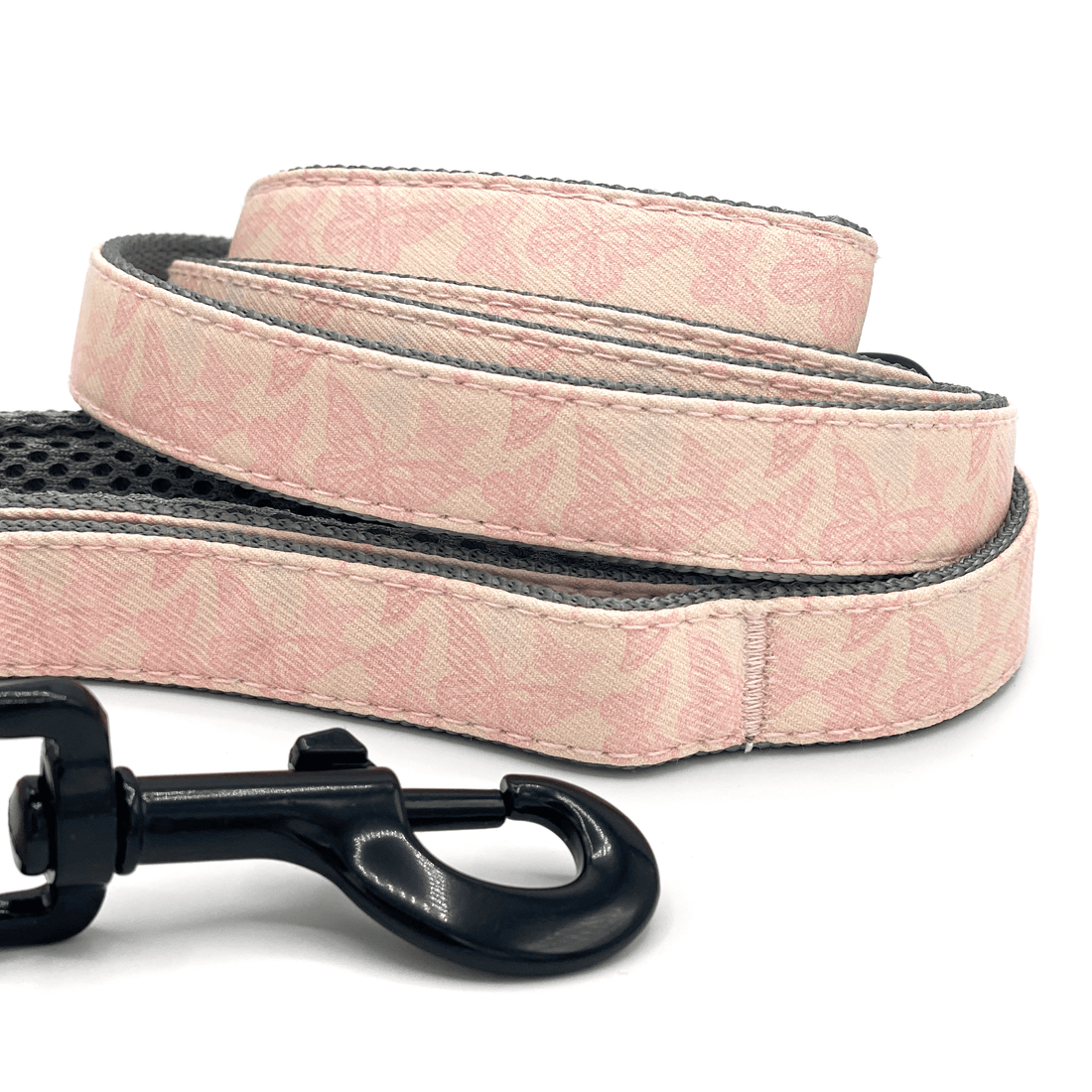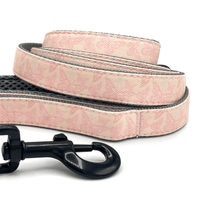 Social Butterfly Double Handle Dog Leash
A Safer Way to Walk
The second handle is strategically placed giving you the option to put your dog in a heel position. This creates human control to prevent pulling and other undesired behaviors, avoid hazards, and assist in leash training. Made from a durable cotton/poly blend this leash will withstand all your outdoor adventures.

The Benefits
• Safer than retractable and single handle leashes
• Maintain control
• Prevent pulling
• Avoid hazards like bicycles, pedestrians, cars, and other animals
• Assist in leash training and manners
The Details
• Black metal hardware
• Padded cotton handles for your comfort
• D-Ring
• Machine Washable
• Available in multiple colors and patterns
All shipping around the U.S is FREE!
Your leash will ship next day and should arrive within 4-7 business days. USPS delivery varies.
If you ordered clothing as well, these items ship separately and shipping times vary.
All items, unless otherwise specified may be returned, at no extra cost to you, within 14 days of receiving your items. The envelope your leash came in is reusable and you may reseal it for your return.
If you are looking to exchange, the same process applies and we will ship you your new item(s) once we receive your returned ones.
Clearance items are FINAL SALE and are not able to be returned or exchanged.
Please email us at contact@shopblula.com to start your return/exchange.
If for some reason the quality of the products does not hold up to your standards we offer a 45 day guarantee on all dog products. This guarantee is limited so please read here to see if you qualify.
Click here for all return, exchange, and guarantee information and restrictions.
Medium - A little over 5 feet long and .75" wide. Perfect for light pullers.
Large - Adds .25" to the length and totals 1" wide. Perfect for heavier pullers and larger breeds.
Some of our patterns will vary depending on the cut of the fabric - see our Bookworm and Stay Hoppy patterns as examples. This just means that the colors and section of the pattern you receive may vary slightly from the photos you see. If you prefer a particular cut of the fabric, you can request that in the notes section during check out and we will do our best to accommodate if inventory allows.
The second handle is located about 15 " from the clasp. This allows you to keep the dog close when needed to help keep them under control or close by in dangerous situations, such as crossing streets or other dogs. It helps with pulling, control, and safety.
Yes! One of the best things about this leash is the comfortable padded handles. No more rope burn or uncomfortable leather leashes. Our handles are lined with a different padded material than the leash, keeping the leash strong but the handles comfortable!
It sure does! It's located by the top handle for easy access. Hold poop bags, hand sanitizer, keys, pepper spray, and more! The metal ring hold a lot.
Our leashes are 100% machine washable! That means you can easily throw the leash in with a load of laundry to get any stains out. Hang to dry and it's all set!
LOVE THE BRAND
Got a leash for my yellow lab Sadie and we couldn't be happier with it!
Great quality shipped fast and I love the packaging!! Thank you for the key chain and the dog treat!
The perfect leash
I never thought I'd be picky about the type of leash I have, but here we are! I've tried several different kinds and I wasn't pleased until I found Blula! It's the perfect length, width, and color. It's comfortable to hold and doesn't get tangled. Not to mention it's the first leash my puppy hasn't chewed on and frayed. My neighbor saw it and wanted one for herself! Perfect gift for yourself or pup loving friends.
Great leash
I love this leash so much that I got a second one for my dog. The double handle is great and very helpful in controlling her.
Great product and customer service
The harness was nicely made and a beautiful pattern. Unfortunately the harness did not fit my big girl. I contacted customer service and they were able to give me store credit and a return label to send back the item. Great company to work with!!!